Grooming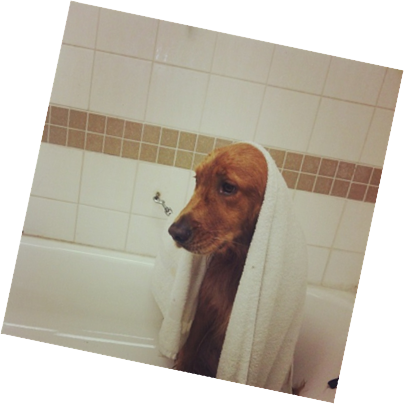 Our professional groomers can do any type of haircut, from a light trim to a full summer shave. A full groom includes the hair cut of your choice, a nail trim, ear cleaning, expressing of anal glands, and a bath and blow dry. Price depends on breed, size of pet, style clip and coat condition.

BATH & BRUSH
For those pets not requiring a haircut, we offer a deluxe bath. This includes a nail trim, ear cleaning, expressing of anal glands, a bath & blow dry with a lite brush out. Price depends on breed, size of pet and coat condition.

SPECIAL SHAMPOOS
Our regular grooming and bathing services include professional shampoos and conditioners. We also offer special shampoos for your pet's specific skin and coat needs. For sensitive skin, we have a hypoallergenic shampoo that is gentle and non-irritating. For dry, itchy or flaky skin we have an Hypoallergenic/Oatmeal shampoo that hydrates the skin while gently cleaning the coat. Our Tea Tree shampoo, or Tar & Sulfa shampoo is also excellent for itchy, irritated or inflamed skin. For those pets with special skin conditions, we also have a medicated Soothe shampoo with 3% Chlorhexidine. This is an additional charge added to your bath or groom price, Ranging from $5-$10 depending on the size of pet.


DESHEDDING
For pets that shed excessively, we have a Deshedding Program. This is an additional charge added to your bath or groom price. We start with special tools that help pull/loosen the undercoat, which is what usually is shed in your house, on your furniture, and on your clothes. We loosen undercoat from your dog before the bath, next we will use a special shampoo and conditioner that helps loosen up the hair follicles to loosen the remaining undercoat. We then use a conditioning mist before a high velocity blow dry that will bring all the undercoat up and out of your dog's top/regular coat. Last we go over your pet once more with our deshedding tools and we finish with either a liquid serum or a silk sheen spray (to help repair any rough or damaged coat) When done regularly, this program can help reduce shedding in your home for up to 6 weeks, recommended to be done once a month to cut down shedding by about 60-80% Price depends on the amount of coat that is removed from your pet as well as the work involved in getting it out.

TEETH BRUSHING
While your pet is getting groomed or bathed, we can brush their teeth for you! Each pet gets their own disposable toothbrush with toothpaste and a mouth rinse. Teeth Brushing is $10.00

FLEA BATH
Fleas can be irritating pests to both you and your pet. If your pet has fleas, we have a special flea shampoo that will rid your pet of fleas. Flea shampoo is an additional $5-$10 depending on the size of pet and level of infestation.

DEMATTING
When pets get matted, there are several health concerns that arise. The skin directly underneath a mat does not have access to air and sores and hot spots can form. Also, brushing out mats can be very uncomfortable and even painful for your pet. We can brush out a matted dog for an additional $5.00 per 15 minutes of brush out time. However, this will only be done at the groomers discretion and a severely matted dog will have to be evaluated at the time of grooming. For extreme cases we recommend shaving the coat. Your pet's health and comfort are our top priorities and although we are in the business of making animals beautiful, we will not put their health second. We appreciate your cooperation and understanding.

NAIL SERVICES
A nail trim is included in any grooming or bathing service. After trimming the nails, the edges can be rather sharp. We can grind down the tips of your pet's nails so they are smooth and round. A nail trim without a bath or groom is $10.00 and a nail grind is $5.00 in addition to the bathing/grooming price.

A.S.A.P. SERVICE (Zoom Groom)
If you are short on time and need your pet to be in and out as soon as possible, we have an ASAP service. You can schedule your pet a specific drop off time and pick them up as soon as they are finished this allows for the groomer to work on your pet straight through and limits the amount of time your pet will be in a kennel if any time at all. This is especially convenient for older pets who do not cope well with unfamiliar places or kennels. ASAP or Zoom Service is $10.00 in addition to the bathing/grooming price.

UNCOOPERATIVE PETS
It is our goal to make your pet as comfortable as possible during their time here. Some pets do not like getting groomed or bathed and can be difficult to handle. An uncooperative pet is more likely to get injured during the grooming process, and is more likely to injure one of our staff. For cases such as these, we have a $10.00+ handling fee. For extreme cases, tranquilizers may be required in order to groom your pet. If this is the case, we ask that you obtain tranquilizers from your vet and medicate your pet before bringing them to their grooming appointment. We always have the health and safety of your pet in mind, as well as the safety of our grooming staff. Again, we appreciate your cooperation and understanding.